Classic velvet with an antique gold printed Tree
A walk through a lush green secret garden
Straight lines in a round dot
Desert colours match the ongoing Infinity pattern
Shawl Marigold khadi Blue
The white mud-resist pattern on the blue cotton was inspired by cyanotype photographic printing process
Ochre and Seagreen collaborate so naturally in the sophisticated 'Infinity'design
Refined classic design in simple colours on a handwoven khadi cotton
Named after the beautiful city of Jaipur with its pink, orange and ochre colours.
A very refined, graphic pattern in dark blue. This design shows the great skills of the block maker.
Shawl Secret Garden Linen
A lovely linen summer scarf with a very refined botanical pattern. Inspired by chintz fabrics used in Dutch folkcostume.
This transparent silk/cotton combination is called Chanderi silk. Fashionable light green stripes and golden dots.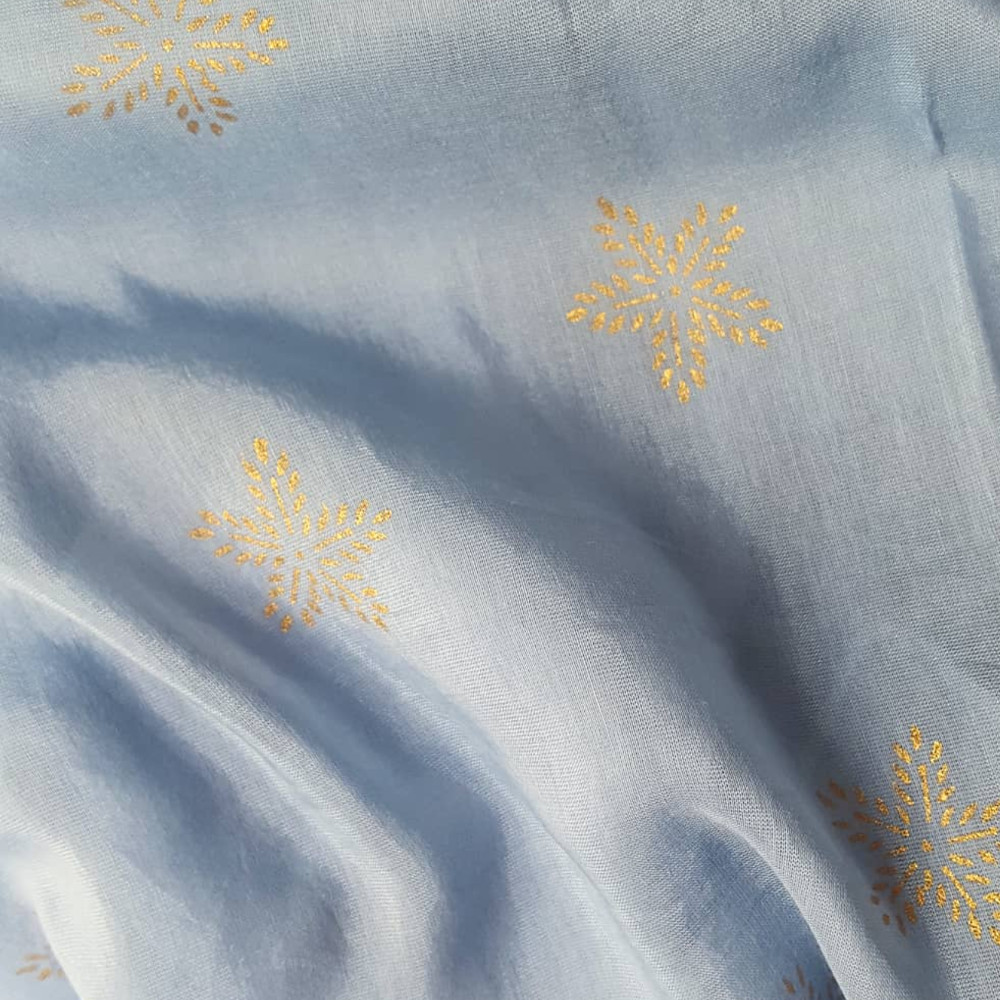 Little golden flowers, sprinkled on a very supple and lightweight silk in blue grey.
Shawl Marigold Light Blue
Botanical bliss. Light blue with an ochre coloured flower. Two varieties available: Strong, beautiful linen or soft, light cotton.